Parking in Benijo Beach is not an easy task, the steep territory, the narrow road and the many visitors who, especially in summer, choose Benijo for their day at the beach, make the search for parking near the beach almost a mission. impossible.
Where to park in Benijo Beach
Parking at Playa de Benijo in the summer months and on sunny weekends is difficult.
Next to the access to the beach there is a small space where 4 lucky motorists can usually park.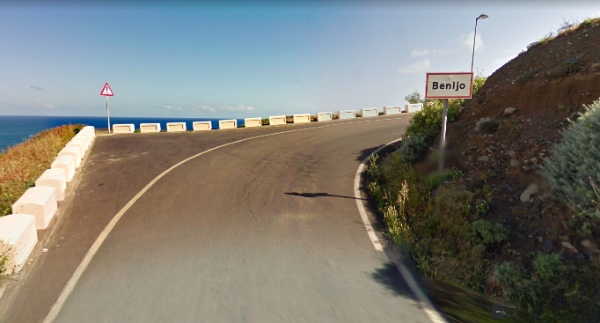 After the access to the beach, to the right of the road there are two old orchards that now serve as private parking for just 20 cars each. In these, for €2 you can park your vehicle for a whole day at the beach.
Another valid option is to park before the access on the left edge of the road. In the months of maximum occupancy, the lines of cars parked on the highway occupy hundreds of meters and make traffic even more difficult since the two-way road loses almost a traffic lane and sometimes it is necessary to maneuver in reverse to yield the right of way to other vehicles.
The car parks of the restaurants in the area are a parking alternative, but as is evident, they are reserved for customers. It's not a bad idea to park, have lunch in one of them, and, with the permission of the restaurant, spend a few hours on the beach.
The access to the Draguillo track is another option for parking, it is located about 150 meters past the access to the beach and you can park to the left of the road.
✅ Get up early and go to the beach early, as the saying goes, who gets up early… and it will be easier for you to find parking.
🚫 For no reason leave your car parked in a way that prevents the transit or exit of another vehicle, the fine will be insured and the tow truck will take your vehicle.
🅿️ Optimize the scarce parking spaces by not leaving unnecessary space between one car and another, that way more users can enjoy the beach.
🐟 Don't park in restaurant parking lots if you're not going to eat there. If after lunch you decide to go down to the beach and want to leave your car parked there, it must always be with the permission of the restaurant. Speaking the people understand.
😵‍💫 Don't get nervous, remember that you've come to enjoy a day at the beach and it's not worth getting angry about traffic issues.
🏴‍☠️ As a final recommendation in this section of where to park in Benijo Beach, it is imperative not to leave absolutely anything of value inside parked vehicles, thieves, rare, but thieves, will be on the lookout to steal what the unsuspecting sunbather leave valuables in your car.
© 2021 Algunos derechos reservados www.playadebenijo.es.